Our Three R's
Recover

Inactive & Lost Customer Pay Business!

Recruit

New Business – Build Customer Loyalty!

Retain

Existing Customers – Variable Discounts!
Customer Retention is the primary focus for ALL Manufacturer's in today's market. Recovering Inactive Customers & Creating New Business is the KEY to building your Service & Sales Business! Service CHEX is your Answer on all levels for building up your Customer Pay Service Business, Selling More Cars, Increasing F&I Penetration & getting more Body Shop Traffic!
Service CHEX uses a series of proven, "Time Tested" methods to Identify & Target the Lost Souls within the Dealers DMS. M.A.P.S. was designed to identify your "True PMA" as determined by the Purchaser and is our Data Mining Process in which we use to Target Prospective Service & Sales Customers inside and outside of your database.
Creating a Manufacturer "Look and Feel" to our Service CHEX with a "Strong Call to Action" delivers a believable message to the customer that your Dealership not only has Competitive "Customer Pay" rates, but is the "Official Redemption Center" for Service CHEX!
Our Online Tracking & Reporting System gives you "EXACT ROI" results for every marketing dollar you spend! In depth Analysis and reporting allows you to view daily activities and Revenue Generated DIRECTLY off of your Marketing Campaign.
Service Checkbooks & M.A.P.S.
Service Checkbooks combined with M.A.P.S. is the best media to target customers skipping Service Cycles, Recover Lost Souls or Steal Your Competitor's Customers!
Ask any Dealer that's been in business for 50 plus years and they will tell you…. My business was built on Service, NOT Sales! Show me a Dealership with a Strong Service Department and a Loyal Service Customer base, and I will show you a Dealership that will Thrive!
Why then, over the past 30 years, has that philosophy changed and we've forgotten how important the Dealership Fixed Operations are to the Survival of your business.
Increase Customer Pay R.O. Average!
12 Barcoded Checks – Measures EXACT ROI!
Online Tracking & Reporting – "No Guessing"!
Point of Sale Referral Advertising, everyone Saves!
M.A.P.S. Identifies your True Primary Marketing Area!
Our Dealers enjoy Response Rates as High as 26%
We Now Have "Sales Checks" – A Year Long Sale!
Increase your ROI – Get All Departments Involved!
A Media Format that Everyone can Relate to, the "Checkbook"!
QR Code URL Links to Service, Sales, Body Shop, Video's, Facebook, Twitter and more…
Each Checkbook is Bar-Coded specific to the Prospect we are Targeting. The Campaign Results are Scanned & Logged BY YOU, the Dealer. Our Clients love Service CHEX because the Results are Real! Isn't that Refreshing? We have Hundreds of References & Results for your review! Please call us or fill out our "Contact US" Page for your "FREE" Market Analysis Profile & 100 Checkbooks with your first order!!!
Our 5 Step Process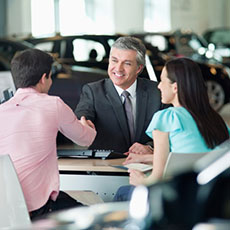 Most Dealers will agree that for the past 50 years or so the customer has been repeatedly told to service their vehicle every 3/MO or 3,000 miles. We know that philosophy has changed many years ago.
Most manufacturers have switched their focus from CSI to Retention. With that in mind, we must also switch gears and ensure the customer is coming back in a timely fashion that matches the Dealer & Manufacturers objective. Targeting "Customer Pay" drivers that are Skipping Service Cycles, Lost Souls and New Business will build a solid foundation to grow your business & bottom line.
We also Target the Sales Customers that bought their vehicle at your Dealership, but are servicing it somewhere else. We will remove the customers driving vehicles that may still be under warranty unless you specifically ask to keep them on the list.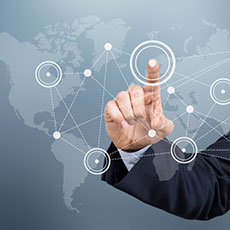 M.A.P.S. geographically lays your Dealerships DMS data out on a MAP and separates the data into specific tables. These tables are used as a Blueprint to identify and target the Lost Customer.
The Manufacturer has defined the Dealer's Primary Marketing Area for many years. We at M.A.P.S. understand that your "True PMA" is determined by your customers purchasing habits.
By developing Marketing Campaigns based on "Real Data", you Maximize your ROI.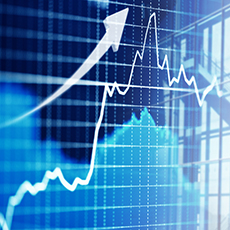 Our State of the Art "Data Hygiene" software filters the M.A.P.S. data and our Highly Targeted prospective customer list and merges into them into the best money can buy.
Our Data Mining Process takes the "Guess Work" out of your marketing campaign and Maximizes your ROI.
"Real Data" reports allow us to Drill down to Details and analyze which data to remove. This enhances Deliverability for the most Effective, Targeted & Cleansed data file available.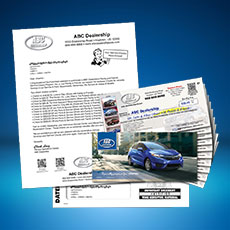 A Manufacturer "Look & Feel" along with a "Strong Call to Action" delivers a message to the recipient that you have competitive rates for vehicles "Out of Warranty".
Our Service Checkbooks come with 12 Custom Designed offers with your Dealership information and are tailored to the Dealerships strengths or weakness. Each offer is "Time Tested" and has the highest rates of redemption.
Our Cover letter thanks the prospective customer for their patronage and reviews what CHEX are inside the booklet. Naming your Dealership the "Official Redemption Center" ensures the customer will redeem the coupons in your Service Department. And finally, nothing happens unless the Envelope gets opened. We custom design and validate the Envelope with the "Official Redemption Center" stamp to increase our "Open" percentages.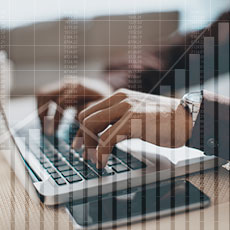 Measure your "Exact ROI" for your Marketing Campaign. Service CHEX Online Tracking & Reporting System was designed specifically for the Dealer to track their Marketing Results. You the Dealer, Scan & Log the Revenue from our Bar-Coded CHEX when the Customer redeems them in your Service, Parts, Sales or Body Shop Departments. Here are some of the reports available:
Service Results - Overview of Service Campaign
Sales Results - Overview of Sales Campaign
Leads - Report of all R.O.'s written that can be downloaded to Excel
Revenue by Date - Cumulative Total of Daily Revenue Generated
Offer Activity - Check Analysis Report - Breakdown of Revenue
Salesperson - Service Writer Report
Use our "Cutting Edge" technology to "Drill Down" the details. Provide your Service Manager with a reporting tool to assist in determining which "Writer" needs additional Sales Training. View Parts & Labor Revenue generated, Total Revenue, Average Ticket and more…
Our Dealers Average 8 to 15 Times Their Initial Investment!
Call Us Today at (888) 777-0036 for your
FREE Marketing Analysis Profile!
Your Trusted Business Partner