Service CHEX, Inc. & Drive Automotive Marketing, Inc. have teamed up to bring you the absolute best in Finance & Insurance Products, Certified Preowned, Appearance and Service & Sales Marketing Programs in the industry today! Our ALL NEW TruFollowUp can be white labeled to your Dealership and used to market warranties to your Database or Prospects, customers can purchase a warranty from the comfort of their own home. Our signature Service CHEX, Savings Card & Gift Card Programs are being used by several hundred Dealerships across the Country with Tremendous Success.
---
Our Drive Automotive creative marketing department continues to lead with our unique Sales Promotions sending a strong call to action to drive in traffic into your Sales Department! Our M.A.P.S. (Market Analysis Profile System) software is an in-house program that we created and is unmatched in the Data sector of the Automobile Industry today. M.A.P.S. takes away the "Human Error" element of advertising, and hits your Targeted Audience with 98.7% accuracy.
Our All in One solutions to Retain your Customers through Warranties and Marketing Programs are certain to drive more Customer Pay into your Service Drive; we only offer the Best Programs in the Industry to help you accomplish your goals.
About Bob Yancey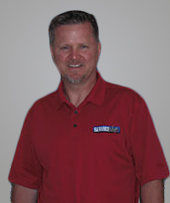 Email Bob Yancey
Service CHEX, Inc. & Drive Automotive Marketing, Inc. were both founded by Bob Yancey. As a manager & sales professional in the Automotive Industry for over 15 years, Bob understands the importance of both selling the Car and Maintaining your Customers vehicle after the sale. Cycling Customers from Sales to Service and back to Sales requires Finance penetration and innovative Retention Programs. We are Data Experts in the Automotive Industry. We can help you grow your customer base and market share, this is where we excel. We also understand your CSI has never been more important than it is today. It is vital part in growing and retaining your customers!
Team Up With Service CHEX for Success
We at Service CHEX & Drive Automotive believe that a Loyal Service Customer Base is key to the longevity & profitability of a successful Dealership. Our Manufacturer "Look-and-Feel" barcoded Service CHEX & Drive Programs, custom envelopes, official redemption center letter, Data Mining process (M.A.P.S.) and our "ROI" Online Tracking & Reporting System delivers the best Service & Sales Marketing Campaigns money can buy!
Our top-rated warranties backed by A Rated Carriers, our Certified Preowned Program, our ALL NEW TruFollowUp, our agnostic Appearance & Protection Program along with our ability to get you the working Capital you need to grow, makes us an All in One solution for both Sales & Service Retention!
Invest in your Customers and PMA Prospects! Let us show you how Service CHEX will help you Recover your lost Customers, increase your Market Share, Retain them, dominate your PMA, and Sell More Cars than ever before!