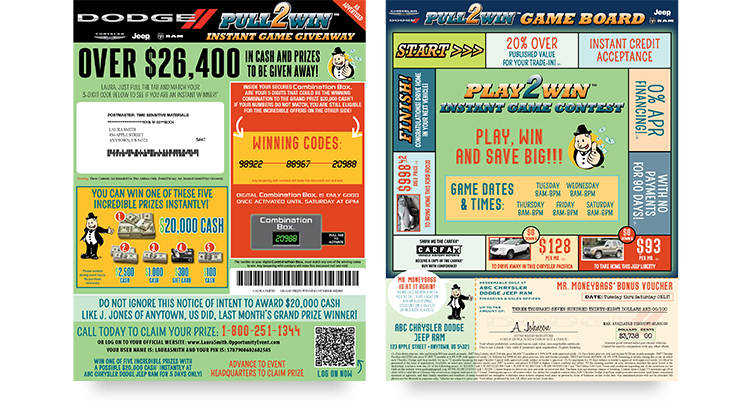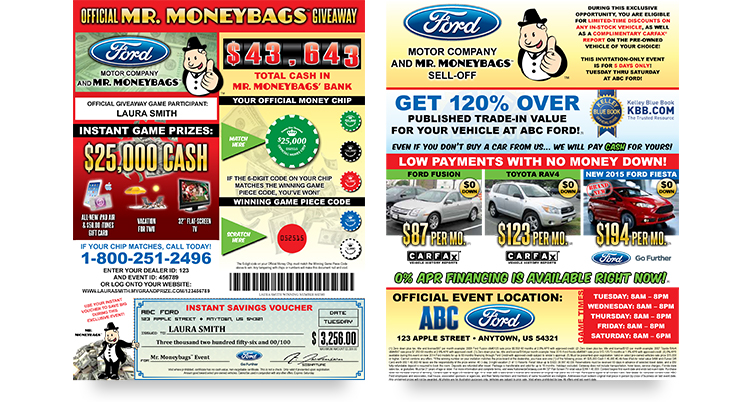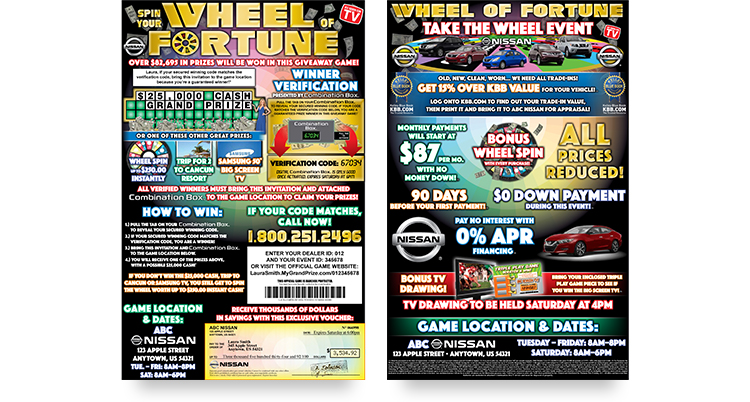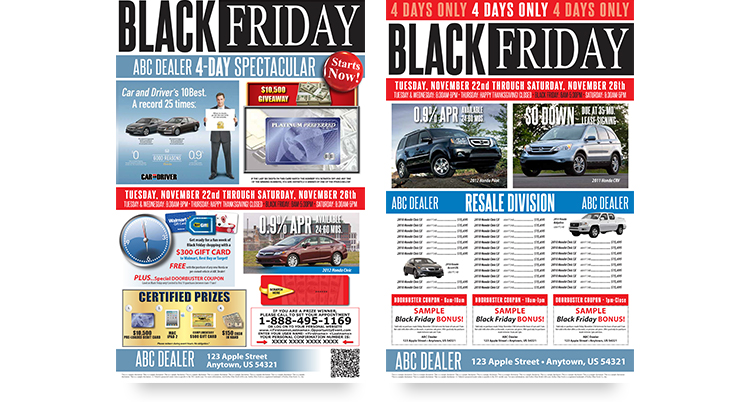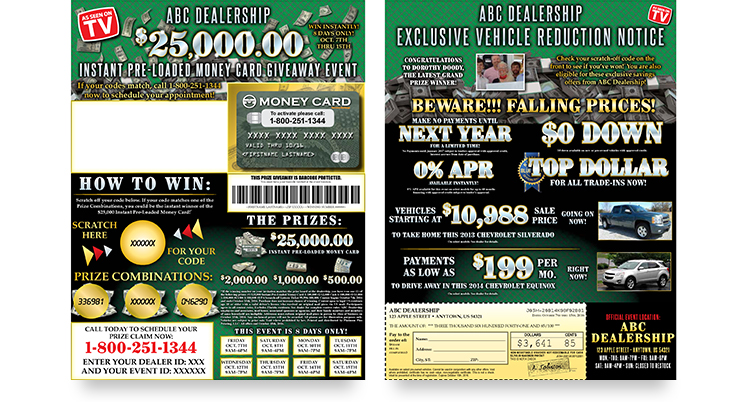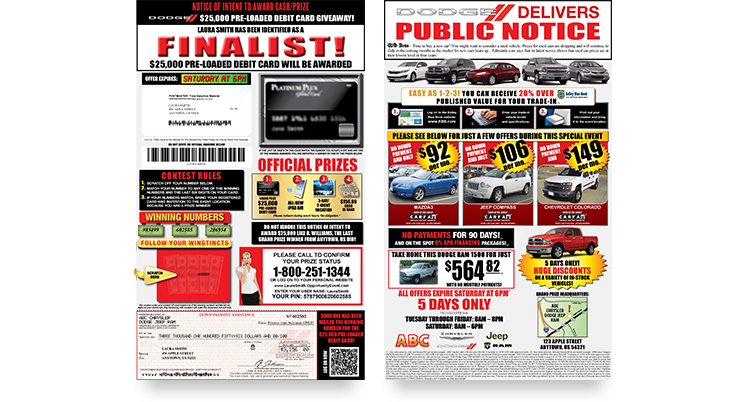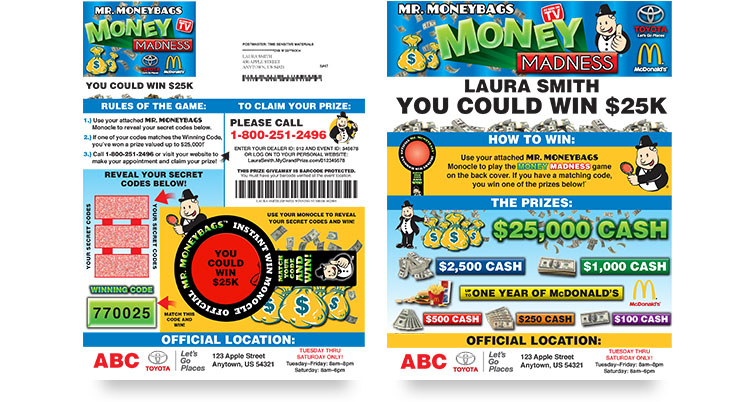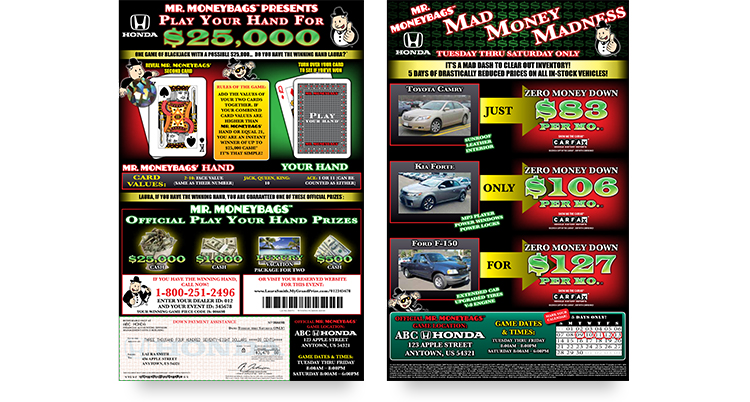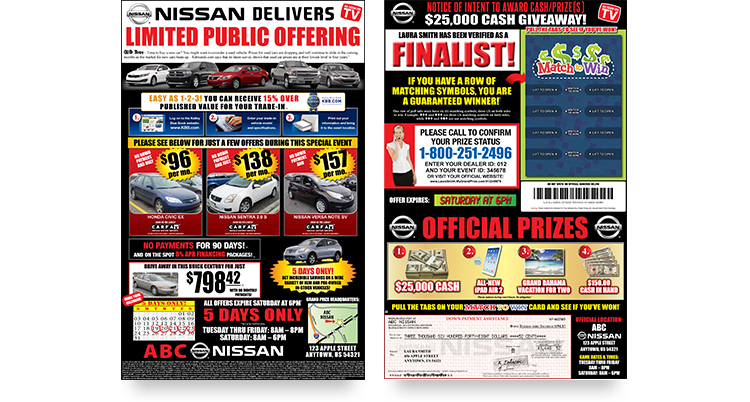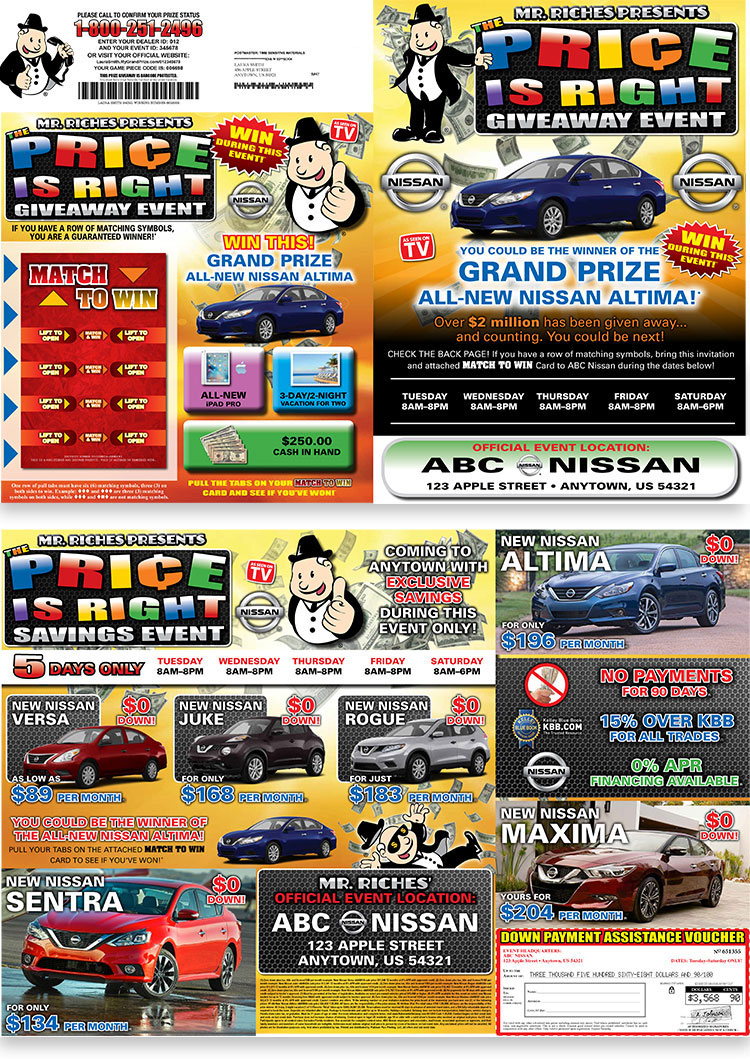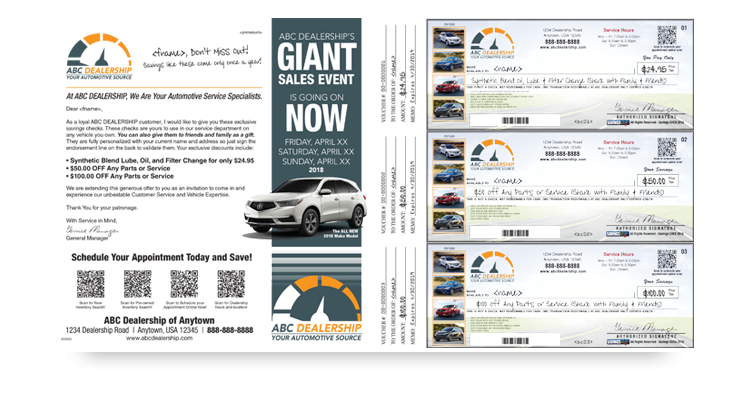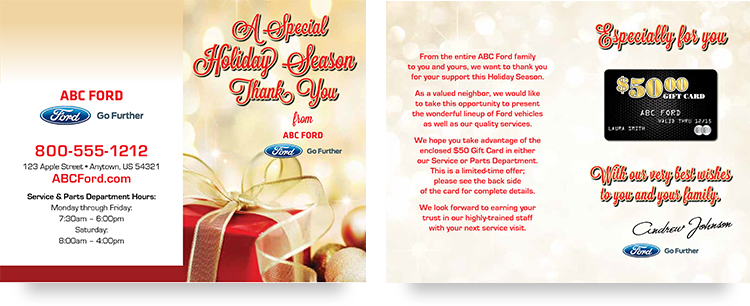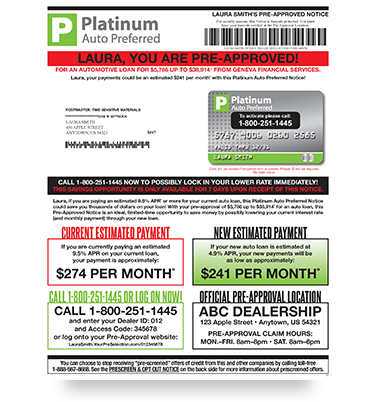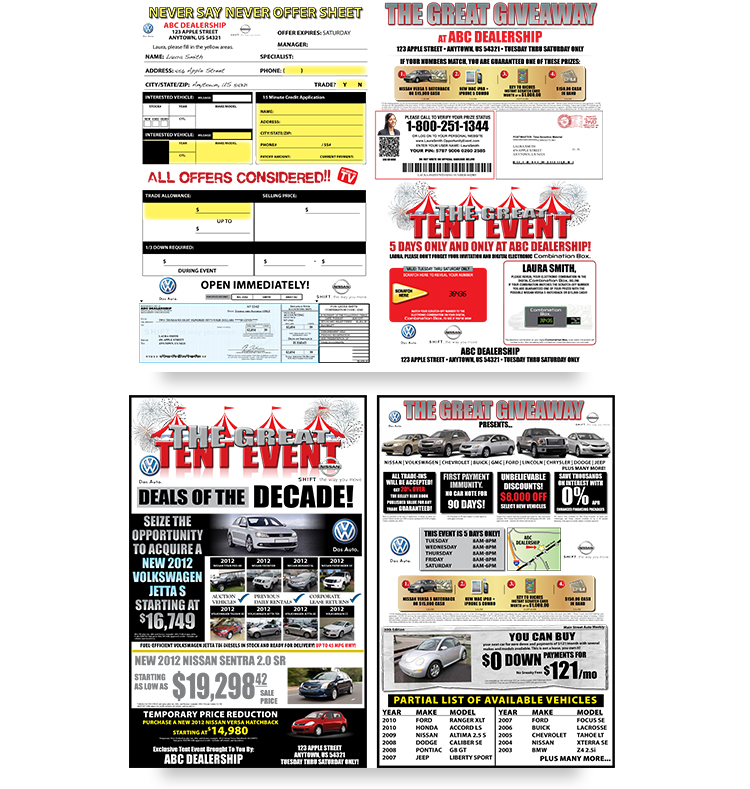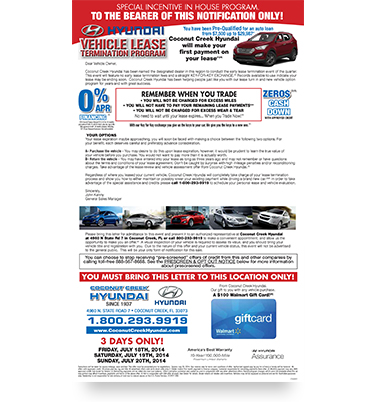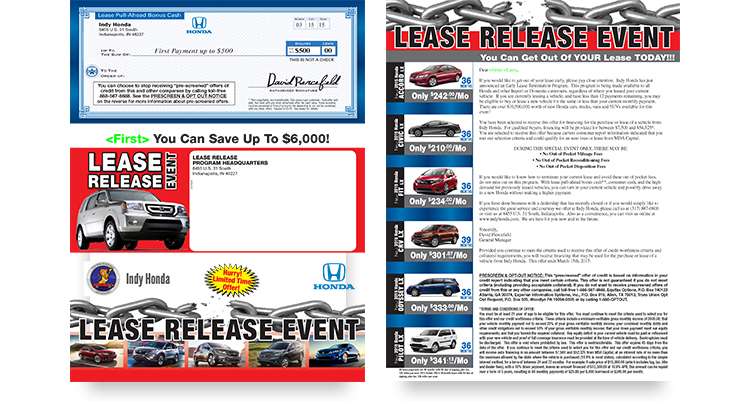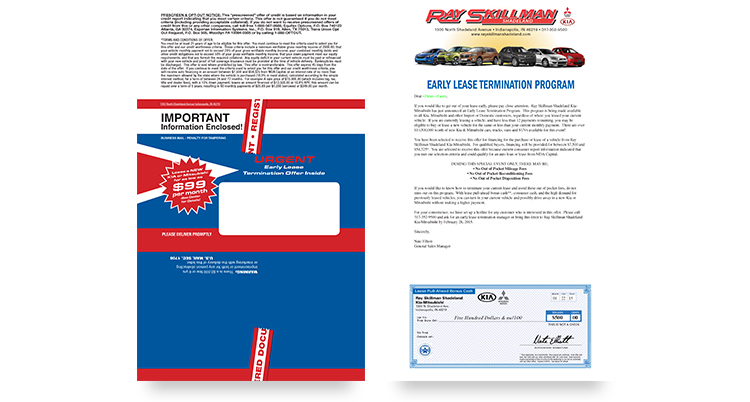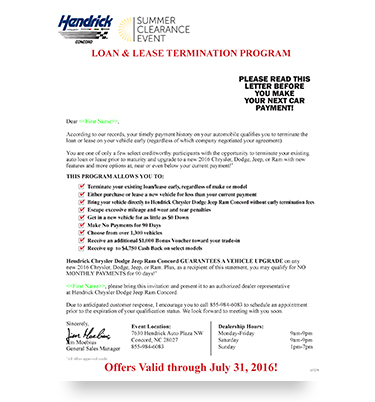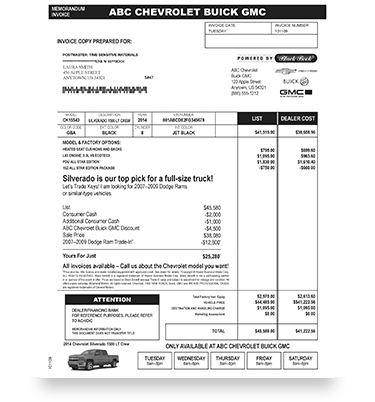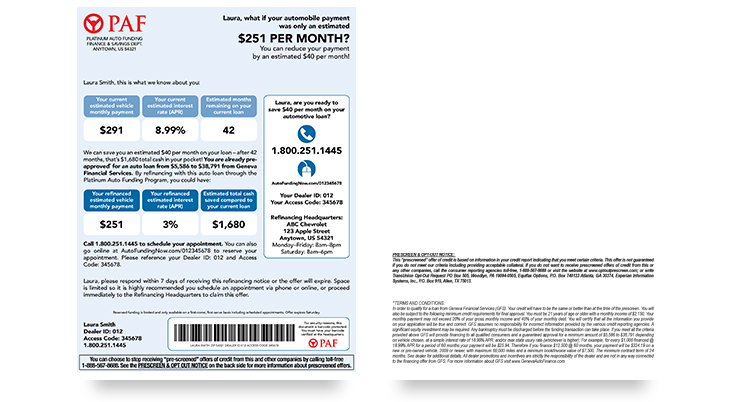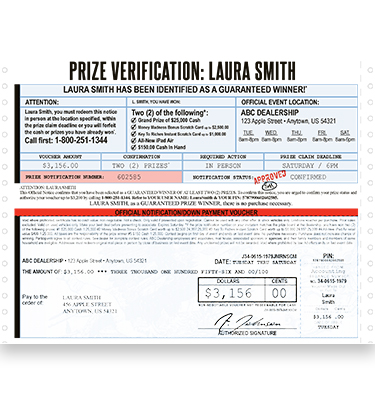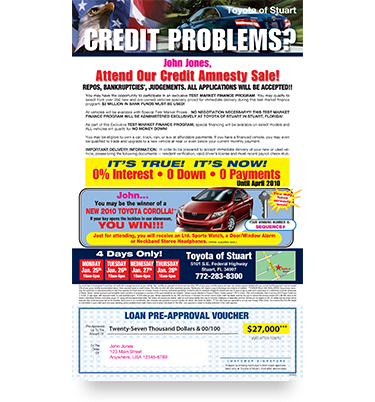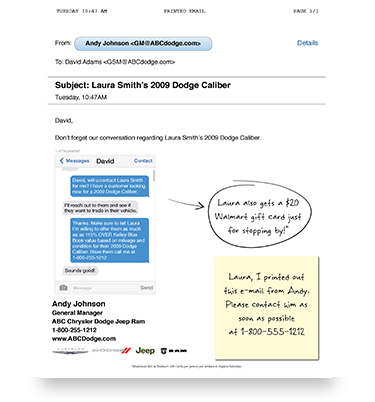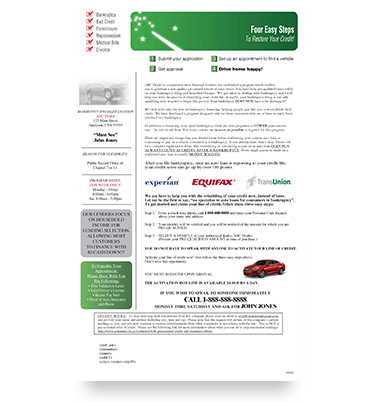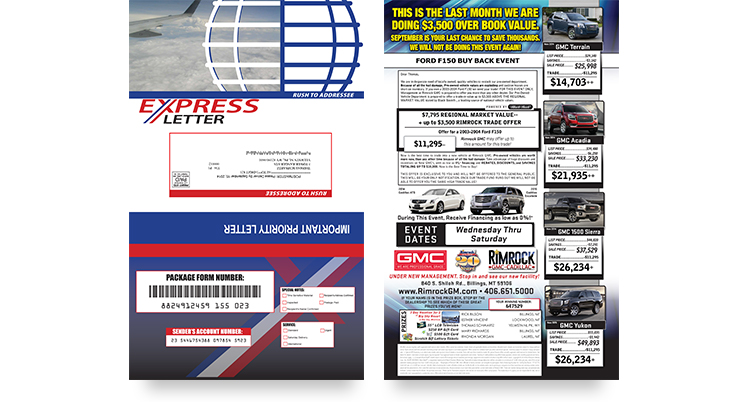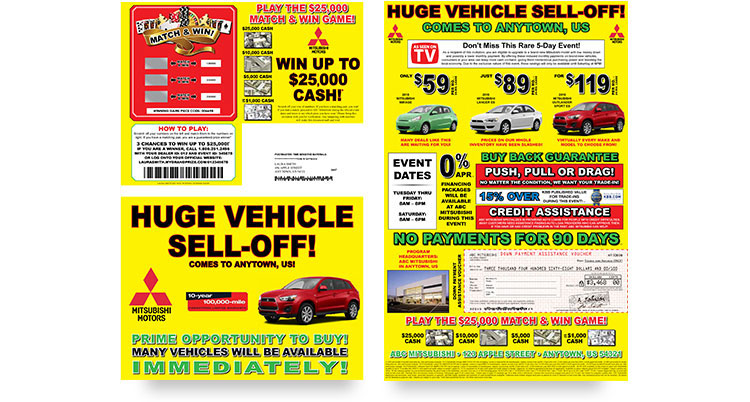 Step 1 - Preparation
Preparing your entire Dealership Staff is crucial to the success of your Event. We strive to meet and exceed your Objectives while protecting your C.S.I. and establishing a long-term relationship.
We address the Expectations & Goals of the Dealership
Address Co-op Pre-approval / Reimbursement, Tag Lines & Mission Statements
Inventory Breakdown - Match Customers to Current Dealer Inventory
Discuss handling of Pre-Sale phone calls
Address how to effectively create appointments
Discuss appointments, both Pre-Sale and during the Event
Product knowledge Training - Know your Inventory
Discuss Dealer input on current Market Conditions / Areas of concern
Discuss Competitors' Markets / Areas to Target
"Success is when preparation meets opportunity"
Step 2 - Market Research
"True Primary Marketing Area" as determined by the Customer.
Geographically mapping each Dealerships Database and applying the 80/20 rule to determine your "True Primary Marketing Area."

Cleaning, filtering and manipulating data to create a profile as a template for targeting prospective customers.
Using Template to determine prospective customers buying cycles and product preferences.
Aggressively targeting customers in your "True P.M.A." with a preference for your product who currently are purchasing vehicles from your competitors.
Matching your current inventory to prospective customers to eliminate Dealer Trades and to sell "Out of Stock!"

Determining Quantity of Invitee's

Creating the "Controlled Chaos Atmosphere"
Experience & production levels of your Sales Staff
Our experts will then advise on counts to avoid saturating your market, determine repetition and "Maximizing your R.O.I."

Determining the quality of the buyer.

Qualifying each "Invitee's" credit worthiness.
Identifying Sub-Prime customers with the understanding that each customer responds to a different "Call to Action".
Maximizing Market Potential & Identifying your "True Primary Marketing Area"
Step 3 - List
Our References & Dealer Retention level will tell you that "Drive Automotive Marketing's lists are the best in the business". We take your "Objectives" to the prospective customer and match it with their product preference, buying habits, buying cycles, needs, financial status & ability to pay for their purchase.
Targeting Prospective Customers using your Profile Template.
National Consumer Information
Credit Worthiness
Product preferences, buying cycles
Expert Analysis in compiling, manipulating, identifying prospects & purifying data from numerous sources "One record at a time".
Cleansing address' and removing duplicates to reduce undeliverable mail
NCOA and CASS Certify the List for deliverability
Profiling & Geographically mapping Prospective Customers to your Dealership with the "Highest Purchasing Potential"
Step 4 - Invitation
Our in-house Graphic Artist specializes in Creating a professional full color "front & back" Invitation for New and Pre-owned Automobile Dealers with personalized offers to the prospective customer with the look and feel directly from the Manufacturer.
Huge portfolio of Custom layouts specific to the Dealer needs.
Creative & Fresh ideas adapting to current market conditions, Maximized response rates driving traffic into your showroom.
Manufacturer Preprints in full color "Front & Back" with Personalized believable offers for New & Pre-owned Vehicles.
Custom Envelopes specific to your Brand increases open ability and response rates! Phone ups and Walk in Traffic.
Creating a Strong Call to Action creates the Urgency that will Tell the prospective customer to pick up the phone to call or get In their car and Drive to your Dealership.
Maximizing the use of the Manufacturers Incentives and other offers will hit the customers "Hot Buttons" and drive traffic to your Dealership. More ups means a higher closing ratio!
Creating a Strong Call to Action with a Sense of Urgency with Personalized Offers!
Step 5 - Training
Our Coaching of the Sales Staff and Pre-Event Sales Meetings keeps paying long after the Event is Over!
Pre-Event Sales Meeting reviewing the Meet & Greet, Qualifying the Customer, Demo's, Walk Around, Asking for The Sale, Closing Techniques & Phone up Training.
Management Kick Off Meeting the morning of the Event to hit on the Highlights of the Pre-Event Meeting and to review the Phone Ups from the Sale. Get the staff "PUMPED UP!".
Management Inventory walk with the Staff so it's fresh in the Salespeople's minds for the Event.
Pre-Sale Coaching of the Sales Staff to Improve on all aspects of Selling techniques and Increase their Closing Ratio.
Review the Trade Devaluation Walk around prior to the Event to Increase Gross and Closing Ratios.
Management After-Sale meeting with the Sales Staff, reviewing steps to Improve Volume & Gross while protecting your C.S.I.
After-Sale Meeting with Management to review Master Up Log, Management Critique of the Sales Staff and discuss Follow-up procedures.
Our Pre-Event Sales Meetings and Onsite Coaching Strengthens your Staff and Adds to the Bottom Line!
Step 6 - Greeting
Hiring Experienced Greeters in the Automotive Industry that understand how to Soft Qualify Prospects is crucial to the success of your Event!
A warm, friendly Greeting starts the Registration/Qualifying process by an experienced professional.
Completing the soft qualifying Process, getting all the needed Information that will help you to sell the Prospect a Vehicle.
A Professional Greeter can turn Warm & Hot leads to a Sales person and filter out the "tire kicker" that isn't ready to buy to avoid burning out your Salespeople.
The Customer is then awarded a prize (Optional Dealer Expense) that is used for an "Ice Breaker" to build quick rapport without the Customer committing to purchase.
In a soft qualifying process, a professionally trained greeter knows when a Prospect may be Credit Challenged, saving your staff time in the qualifying process.
Collected data can be processed and updated. The Analytics Profile of the previous Template we created for your Dealership has changed and stored for Future Events.
Qualifying, Identifying & Building Rapport with our Automotive Experienced Greeters!
We Have Nearly 900 Dealer References Across the Country
Call Us Today at (888) 777-0036 for your
FREE Marketing Analysis Profile!
Shift Your Sales Into Overdrive!