We are the Automotive Industry Data EXPERTS!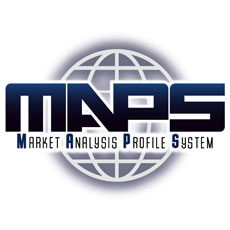 Service CHEX has Teamed up with Drive Automotive Marketing to bring you the most comprehensive DMS Profiling System to date. M.A.P.S. was specifically designed for the Automotive Dealer. For many years Direct Mail Companies have been taking advantage of Dealers across the country from a lack of knowledge of how the Data Mining Process works. We at Service CHEX have designed a Program that will not only Geographically MAP a Dealers Database but will also layout in depth tables with detailed information on the Dealers "True PMA" as Determined by the Purchaser.
Understanding your PMA and applying our 80/20 rule not only takes the "Guess Work" out of your Marketing Strategies but it increases the Deliverability of your Campaigns. Cleansed DMS Data files is only one part of the equation. The second is Processing and Cleansing the available prospects in your "True PMA" and Targeting your Competitors Customers.
We at Service CHEX have created a Blueprint DMS Process that will allow Dealers to take full Advantage of Dealing with EXACT Information in their Market Place so you don't have to "Guess" if the Marketing Company you're hiring is going to get the job done right the first time!
VIN Verified Records / Customer Pay Database
Our VIN Verified Owners Database is unmatched in the Automotive Industry! The key to any successful marketing campaign is having a reliable resource to target a clean list of Prospects from specific Manufacturer lines you carry that have "No History" with your Dealership.
Objective: Increase Market Share & Your Bottom Line!
Recruit New Prospects with our VIN Verified Customer Pay Database (98.7% Direct Hit)
Over 200 Million VIN Specific Records - Data Hygiene Cleanse every 30 days
Drill down to EXACT Details of Potential Prospects that you want to Target
Endless resources & Analytics from over 25 years in the Data Industry at your disposal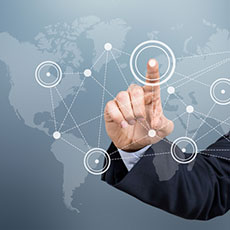 Service CHEX brings you the most comprehensive DMS Cleansing Software System to date. Our M.A.P.S. program is "HOME MADE" and can't be duplicated! It is specifically designed for the Automotive Dealer. Geographically mapping your cleansed DMS Records allows our Software to Blueprint your "True Primary Marketing Area" as determined by where your current Customers reside. The Data Mining Process begins with your DMS, when cleansed, merged & suppressed against our VIN Verified New Business Prospects, we can create a "Drilled Down" Targeted List that is unmatched in the Automotive Industry. Keep in mind, Service CHEX does NOT have a Franchise Agreement with your Competitor!